Wedding tours
Show all photos
Sunset Cruises
Sunset Cruises Cairns and Port Douglas
A sunset cruise is the perfect way for all of your guests to get together with you and your husband or bride to be and spend a few lovely hours either cruising out across the ocean from Port Douglas on a luxury sailing catamaran with the wind in your hair or cruising from the Cairns Marlin Marina along the calm waters of the Trinity Inlet.
For your sunset cruise get together you can choose to just have a drink and nibbles package or a full sit down dinner with some entertainment to get everybody in the mood for some pre-post wedding party fun.
Cairns and Port Douglas sunset cruises are extremely popular for wedding parties and get togethers both pre-post the actual wedding ceremony day or you could chose to have your wedding ceremony and celebration on the private charter boat for either day or night.
A Private Charter Boat
Having your own private charter boat for your wedding party is another great option for you to consider.
You could charter the boat for a day of diving and snorkeling or you could hire the private charter boat for your wedding ceremony and wedding function that could be fully catered for the occasion.
Private charter boats are available to hire from either Cairns or Port Douglas and you can arrange for the private charter for a day of activities on the outer barrier reef or for an evening dinner cruise on the calm waters of the Trinity Inlet or Port Douglas waterways.
White Water Rafting
White Water Rafting From Mission Beach Cairns and Port Douglas
For the more adventurous of your wedding guests white water rafting is the adrenaline rush that wedding group's just love to join in on when attending a wedding in Cairns Tropical Queensland.
You can choose to do a half day white water rafting tour or a full day of extreme rafting tour down the rapids of the Mulgrave River or the famous Tully River from Mission Beach.
ATV Quad Bikes
All terrain vehicle quad bikes are so much fun for wedding groups to get together and have some fun ripping around the hills and rainforests of the surrounding Cairns region. You need not have any experience in riding an ATV or a motorbike as you will be given instructions on the day. ATV Quad bikes are a great wedding group activity.
Hot Air Ballooning
Hot air ballooning is another great idea for a pre-post wedding group activity as everyone can participate as long as they are able to leverage themselves in and out of the balloon basket.
Yes it is an early morning start and a few of your guests may have some headaches but hot air ballooning is well worth the rush.
Soar above the Cairns Atherton Tablelands and watch the sunrise over yonder and see the animals and humans starting to wake and move around down below you. It feels like you are secretly spying on them as they have no idea you are there until they hear the burners of the hot air balloon as you glide on by.
Jungle Surfing
A day spent in the rainforest is always a good day especially when you add Jungle Surfing to the days activities.
Jungle Surfing or riding a flying fox thru the trees of the world heritage Cape Tribulation and Daintree rainforests is something to suit all of your wedding guests even the little ones and grandma and grandpa.
Jungle Surfing is a half day activity so you can get to explore the wild rivers and see crocodiles and walk on the beautiful pristine beaches of the Cape Tribulation area.
Scenic Flights
Scenic flights are a spectacular way to see the Cairns and Port Douglas outer barrier reef as you fly around 500 feet above the azure waters of one of the seven natural wonders of the world.
From high above in your helicopter or fixed wing aircraft you see the coral formations and the marine life below such as manta ray, turtles, whales and dugongs. The photography that you get from these heights is equally spectacular and you can all be together in an aircraft experiencing the wonders of the Great Barrier Reef together.
Ocean Fishing and River Fishing
Another great wedding group activity is to go fishing for the day on the Great Barrier Reef and maybe add some snorkeling to it as well.
Half day fishing charters depart from Cairns and Port Douglas for river and estuary fishing and full day fishing charters start at Port Douglas, Cairns and Mission Beach.These fishing charters can be on a private charter basis or you can just join in with other keen fishermen and women.
A Dinner In The Rainforest
A dinner in the middle of the enchanting rainforest is the perfect way to wow your wedding guests and there is nothing better than to see their faces as they alight from the coach and walk thru the candelabra lit rainforest trail to the black veiled marquee where they are to dine on some magnificent north Queensland produce matched with wines and beverages.
The set up of the dinner in the rainforest is something that is to be applauded and something that every visitor to Cairns and Port Douglas should not miss out on.
Bungy Jumping –Minjin Swing
Well you can try that leap of faith with all of your wedding guests looking on to see if you are brave enough to go thru with it.
Bungy Jumping and Minjin Swing is another activity that can be enjoyed by just about everyone of your wedding guests. With the Minjin Swing you are attached to a harness and swung back and forth at a rather high speed to give you that thrill you are looking for and you can go solo or with two of your other friends.
Bungy jumping is a true solo journey but you can be creative and jump in many varying styles and fashions to make it even more memorable.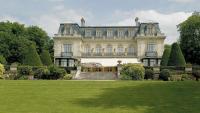 Domaine Les Crayères – a Relais & Châteaux association member and the Gardinier family's property – has repeatedly elicited praise from world-class n...