Reserve "Codru"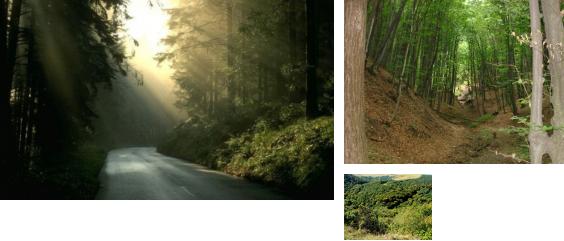 Show all photos
Distance from Chisinau: about 60 km from Chisinau.
Trip to the excursion place: 1 hour
Visiting: Nature museum, picturesque zone of fluxes
Codru is the unique phenomenon. These ancient forests contained the flora of three geobotanical areas. Codru cover about one third of the Moldova territory. Its central part is especially attractive. In beauty Codru can compete with the foothills of Crimea and Caucasus. Russian scientist V.V.Dokuchayev named Moldavian Codru «Bessarabian Switzerland».The green oak groves, hornbeam and lime woods are stretching to tens kilometers. Under the green tent of Codru forests there are growing the wild berries which surpass the cultivars of medicinal herbs in composition of vitamins. And to study thoroughly and keep this richest edge of the nature in its protogenic beauty the first forests reserve in Moldova was created here in 1971. «Codru» is the Research institution located some 49 kilometers to the north from Chisinau. The reserve is situated in the most woody central eminence of Moldova in the area of 5200 hectares. There are no rivers in the territory of reserve, but instead there are a lot of small streams and transparent springs which follow from the bottom of deep beams and from the foot of the steep slopes.
The oldest scientific reserve of Moldova "Codru " is located near the commune Lozov, approximately 60 km from Chisinau, it was based on 27 September 1971. Nature in the reserve amazes with the abundance of forms and species, some of which are referred to the category of rare or disappearing ones. The reserve "Codru" has under protection about 1000 species of plants, i.e. a part of the flora typical for Moldova, 43 species of mammals, 145 species of birds, 7 species of reptiles, 10 species of amphibious and more than 10 thousand species of insects. The oak and beech are the main species of trees in the reserve forest. The reserve territory has the picturesque zone of fluxes and "Nature Museum" operates.
Services of the guide: Russian, Romanian, English, German
Transport services: Minivan, Minibus, Bus
Recommendations for the tourist:
Convenient footwear and clothes
The camera