Soroca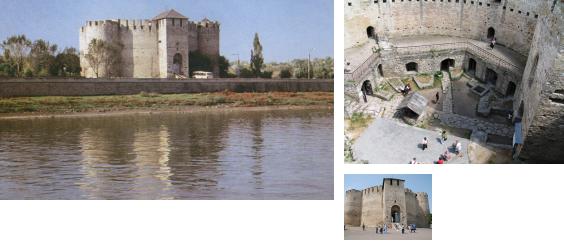 Show all photos
Distance from Chisinau: 160 km
Duration of excursion: 10 hours
Visiting: Soroca fortress, in the gorge Bekira the rocky skit of XIX century, «hill of gipsies», the district hospital (XIX century), museum of Soroca district, church "T.Stratilat" (eclectic style, XIX century), church "Assumption of the Virgin Mary" (1842), village of bricklayer – Cosauti (7 km from Chisinau).
The settlement of Soroca was a point on the Dniester river crossing. The Genoa merchants named its Olikhonia, later (in 1499) it appears in the documents already as Soroca. Since it was the strategic center many rules strengthened the fortress walls: Stefan The Great, Petru Rares. In its today's appearance the fortress of Soroca was constructed by the masters from Transilvania in 1543 – 1546. Soroca is a round fortress, with five equidistant towers. The citadel housed only soldiers but during the siege it could hide also the local population.
The ancient Moldavian legend connects the fortress with the white stork. It says that during one of the long sieges the local population managed to stand only thanks to boldness and... to the bunches of the grapes brought by a white stork to starving and thirsting defenders of the fortress. Today white stork with grapes bunch in the beak is one of the Moldova symbols. The Soroca fortress is known also for the fact that during the time of "Prut campaign" 1711 against the Turks the Moldavian troops of Dmitri Cantemira and Russian armies under command of tsar Peter I united here. During the various periods of time this fortress was visited by Bogdan Khmelnitskiy, Timush Khmelnitskiy, Alexander Suvorov.
Value of this settlement increases by XIX century when the city steps into its period of prosperity. Soroca becomes the district center with the large markets, modernized streets, gymnasiums, the hospitals stylized by churches etc. During the Soviet times the city becomes an important industrial center of the north of Moldova.
Services of the guide: Russian, Romanian, English, German languages
Transport services: Minivan, Minibus, Bus
Recommendations for the tourist:
Convenient footwear and clothes
The camera