Monastic complex "Hancu"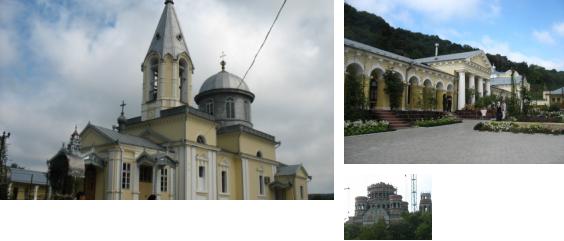 Show all photos
Distance from Chisinau: 55 km
Trip to the excursion place: 1-1,5 hours
Duration of excursion: 4 hours
The female monastery "Hancu" is one of the most visited and one of the most built up monasteries in Moldova, it is 55 km to the West from Chisinau. The monastery has been based by the great stolnik Mikhail Hancu, at will of his daughter, where she take monastic vows with the name Paraskeva. Around the Monastery there are a lot of the springs, one of which is known for the high mineralization of the water.
The monastery is located on the river Kogalnic, 70 km from the capital, in the valley, among hills and is surrounded from all sides with the century-old forest.
Based in 1678, the monastery since XVII century was one of the richest monasteries in the south of Moldova.
The stream of believers and parishioners to this temple increases on the name day of Sacred Praskovi - 27 October.
The Sacred Paraskeva's monastery faced many difficulties during the ages of its life. Never-ending Tatar invasions inspired fear in pilgrims and consequently the monastery remained deserted for the long period. In 1835 there was erected a stone summer church in the Russian-Byzantian style, and in 1841 the winter temple appeared. Having passed through all difficulties and complexities the monastery continued to stand, symbolizing the indestructibility of the orthodox belief. But in 1956 it was again closed, already by the Soviet authorities: the monastery territory was home then to the sanatorium under the Ministry of Health. In 1990 the monastery becomes again working.
For today the monastery Hancu is deemed one of the most visited spiritual monuments among the Moldavian people, and one of the leading monasteries of Moldova.
Recommendations for the tourist
• convenient footwear and clothes
• for women it is desirable to have clothes covering shoulders and the skirt below knees is preferable
• headdress against the sun
• the camera
Services of the guide: Russian, Romanian, English, German
Transport services: Minivan, Minibus, Bus